The following annoying practices can strain a relationship if repeated over and over again. Or maybe you are self-aware, non-dependent, and confident enough in yourself? 
Annoying Relationship Practices 
– Poor hygiene standards.
-Spending hours or even days watching TV or social media.
-Only 'me' time. Nil 'we' time.
-Being shabbily dressed around house or looking unkempt.
– Asking your partner to inform you how you look.
– Making unfavorable remarks about what your partner is using as clothes.
– Packaging a lot of stuff on a journey. Taking heavy suitcases for small trips.
– Having a failure to check out a map properly.
– Getting baffled and lost whilst traveling someplace. 
– Consistently asking for directions or instructions.
– Taking too long to prepare yourself to leave your house.
– Not coming on time. Issues with keeping time and making people wait.
– Anticipating assistance for every single job from your partner.
– Total reliance on your partner for every single psychological and emotional requirement.
– Non-realistic expectations.
– Annoying your partner by investing excessive time shopping.
– Being troublesome
– Checking out mail while talking with your partner.
– Spending hours and hours on the computer
– Trying to dominate an argument rather than give an ear.
-Not bringing in changes to issues that caused a previous rift. Cumulative confrontations can be deal breakers.
– Spending a lot of money and going overboard with extravagancies.
– Revealing worry when enjoying a scary movie, particularly by the person in the relationship.
– Talking a lot about your ex. This talk is finest to be kept in small amount to nil depending on your comfort levels.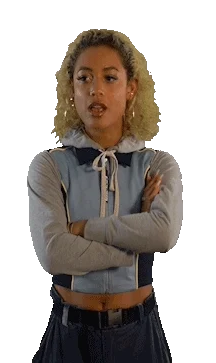 – Talking in a bad way about your good friends.
– Talking adversely about good friends that are really dear to him or her.
– Expecting your partner to be some sort of superman/superwoman. They too are just humans and imperfect too.
– Putting partner down in front of others.
– Being selfish and just pursuing things dear to you at the expense of household time.
– Humbleness and modesty keep love alive. Ego and egoism will ruin it.
– Attempting to manage, micro-supervise every act of the partner.
Discussing personal issues with neighbours, friends and relatives.
Speaking negatively about domestic staff and helpers all the time.
Heaping all your failure frustration on him/her.
Excessive newspaper reading or seeking news on television. Or prioritizing Information over family time.
Talking too loudly.
Keeping things secretive. Or forgetting things frequently. Loosing things and rebuying them in cyclical manner and not doing anything towards getting a solution for the same.
Lax organization skills around house. Misplacing things or frequently wasting time searching things.
Being neglectful and unbothered or excessively criticism.
Leaving glasses and cutlery around house or living room.
Excessive focus on cleanliness or orderliness to the point of it being irritant.
Not planning any outings, adventure activity or picnics. No matter how constrained the budget is, there is always scope for day outings, hikes or long drives or perhaps hitch-hiking.
| | |
| --- | --- |
| | ReplyForward |